Automatic Waste Tire Recycling Line
Waste Tire Crushing Recycling Machine
We can provide the working sites of our customers' in various countries, please contact us if necessary.
---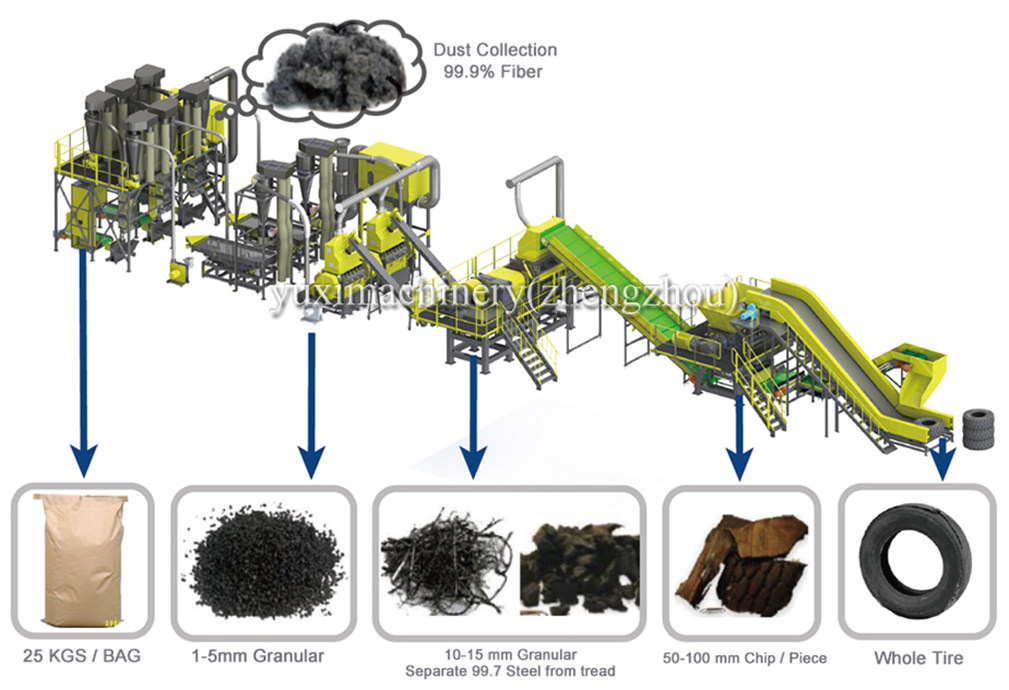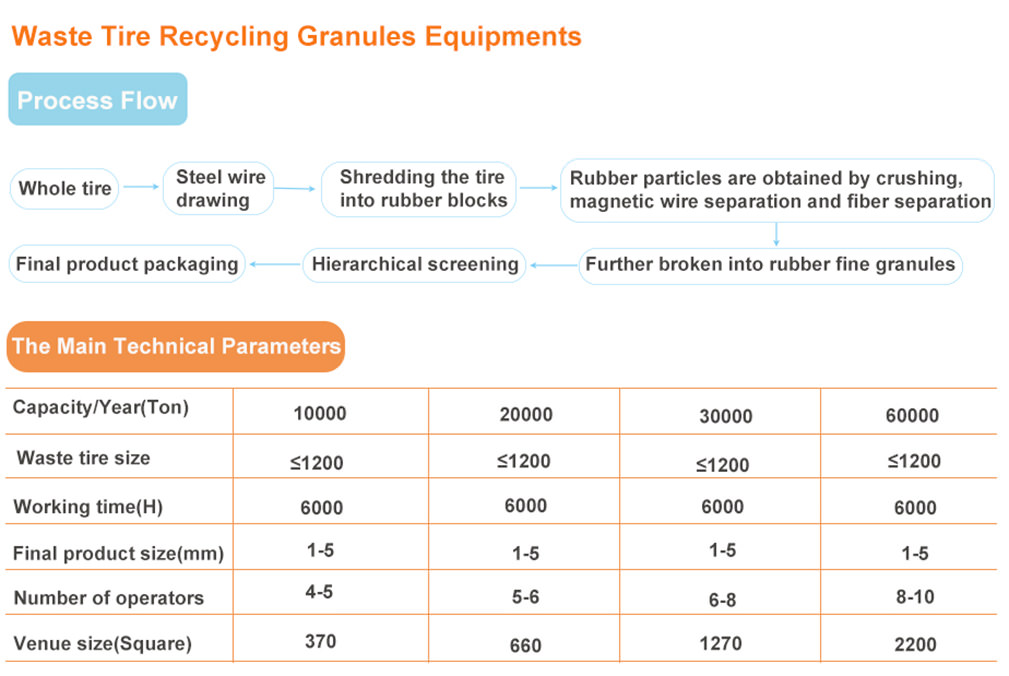 Main Machine of Waste Tires Crushing and Separating Line
1.Double Shaft Tire Shredder Machine
♦ The double shaft tire shredding machine preprocesses the entire tire into approximately 50-80 mm rubber crumb.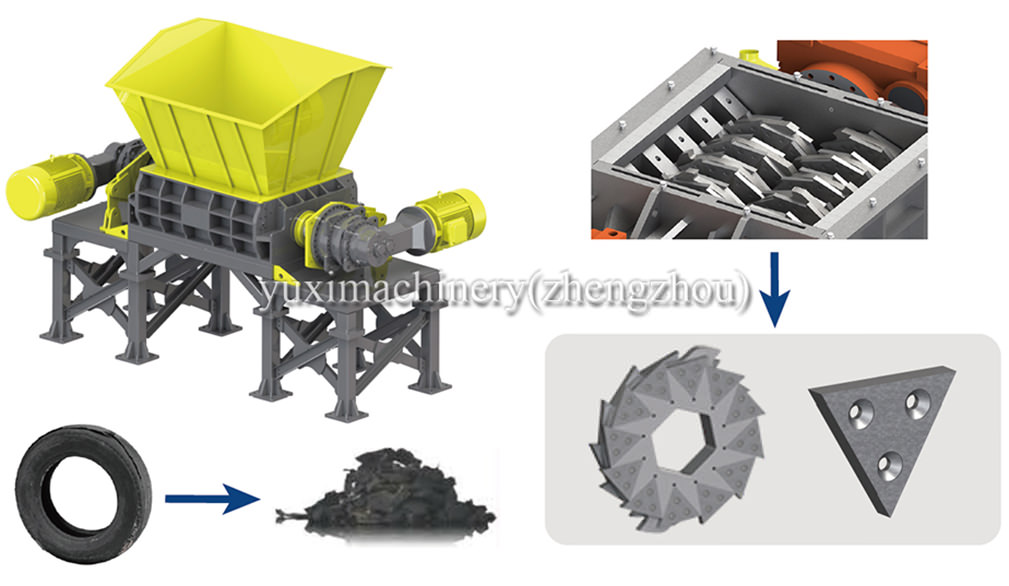 ---
2.Steel Wires Separate Machine
♦ The tire chips were further processed into less than 20mm by serrated knife of steel wires separate machine.
96% of the steel wires had been separated from the tire during this step of treatment.
.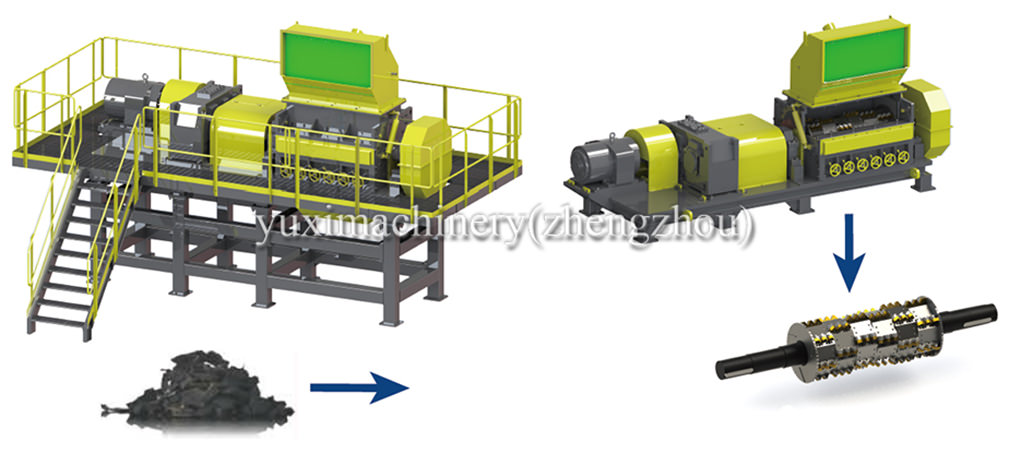 ---
3.Magnetic Separator
♦

The electromagnetic coils will be made from high temperature resistant insulates aluminum and copper conductor for continuous operation.
The magnetic metal removal rate reaches 99.7%

---
4.High-speed Crusher
♦The crusher further processes the tire rubber particles into 2-7mm particles.the nylon and the fiber are removed 99.6% by a dust remover.
---
5.Vibrating Screening Machine
♦ The broken material is divided into upper sieve and under sieve by the standard 3 mm hole diameter to ensure the purity of the subsequent sorting process.
---


6.Dust Collection of Tire Recycling Machine Line
♦ Dust collection system can collection dust and fibers by the air pipe when the crushing machine working.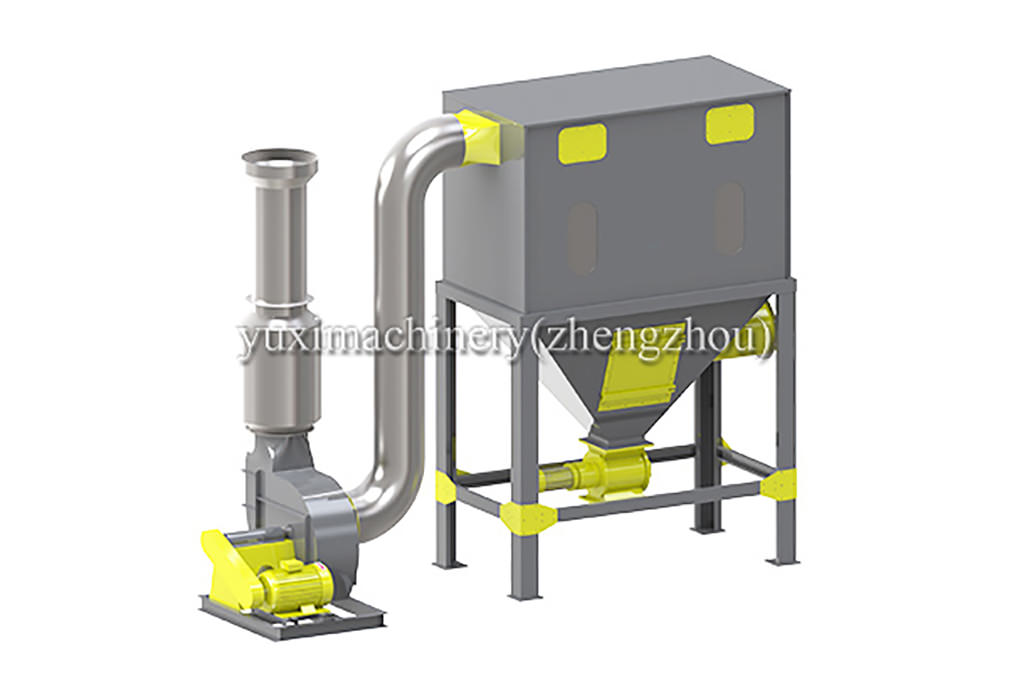 ---


7.Automatic Weighing Balers
♦ After the final product granules are loaded into kraft paper bags at 25Kg--50Kg, they are automatically sealed and sutured. The weight error per bag is exactly 0.2%. Bagging. Speed is 80-180 bags/hour.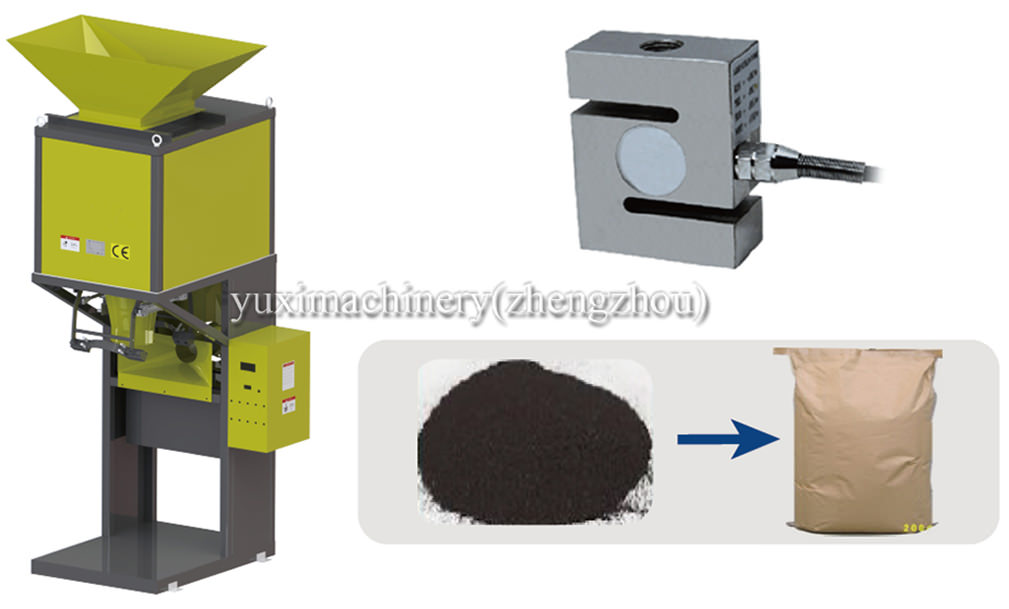 ---
Flow Chart Of Waste Tires Crushing and Separating Line
---